Dear Reader:
 
Want the insider scoop on my new novel, SAVING MEGHAN?
Well, it was originally going to be entitled CRUEL TREATMENT, and the plan was to make it my fourth Michael Palmer medical thriller. But a funny thing happened on the way to publication. My editor (and my pop's as well) read the book and thought my reliable train of writing Michael Palmer medical thrillers had turned, in her words, "into a rocket ship" with SAVING MEGHAN—the story of a mother accused of Munchausen's Syndrome by Proxy, who may or may not be harming her chronically ill daughter.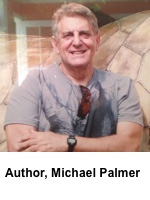 And thus D.J. Palmer was born. It may be a new name, but I promise to deliver the same suspense and psychological drama you've come to expect from these books.                                       
Naturally, much credit goes to my father, who I know would be tickled pink. In honor of his memory and hard work, I have an INCREDIBLE offer for you! If you pre-order SAVING MEGHAN between now and April 8th, my publisher, St. Martin's Press, will send  you a SIGNED copy of my latest Michael Palmer medical thriller, THE FIRST FAMILY, for FREE.

Even better, we're doing this on the honor system: tell us where you pre-ordered the book and give us your address. That's it. No pictures of receipts. No complicated uploads. No attaching things to a form. Getting your free signed book couldn't be easier.
Pre-order Your Copy of SAVING MEGHAN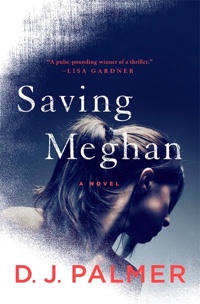 I can't stress enough the importance of these pre-orders for the author (moi) and the publisher. If you plan to purchase SAVING MEGHAN--and I sincerely hope you do--now is the time to get your book. I've genuinely been BLOWN AWAY by the reader reaction so far, and the buzz keeps on building.
 
Still, I need your help. I love writing these stories for you. Together, let's make SAVING MEGHAN our best story yet.

Click here for your free signed book, and make sure to pre-order SAVING MEGHAN from your designated purchase location.
 
Going forward you'll be receiving emails about these D.J. Palmer books, and I hope you'll stick with it and join me on this journey. 

I am deeply grateful for your support over the years. Your willingness to read my stories told in my father's impeccable style has helped to keep his spirit alive. I thank you all from the bottom of my heart.

Happy reading,
 -Daniel James Palmer
N&R Date:
Wednesday, March 6, 2019 - 2:15pm